Principal's Message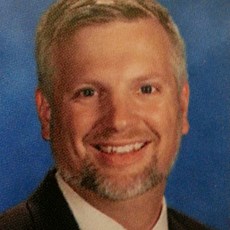 Dear Heritage Families,
It is my pleasure to welcome you to Heritage Computer Science Academy! Heritage is an amazing school with a dedicated staff, and I am honored to become a part of their educational team. In addition to a focus on technology and next-generation skills, we have multiple programs in place to support student success, including AVID, Positive Behavior Interventions & Supports (PBIS), and a Multi-Tiered System of Support (MTSS). Our teams work to support and develop the whole child, so they can become a model citizen.
As part of developing the whole child, students at Heritage are taught character strengths and citizenship through the motto S.O.A.R. 
Strive

to Do Your Best

Overcome

Obstacles

Achieve

Success

Respect

Yourself & Others
We recognize students following S.O.A.R. through weekly positive phone calls and monthly flag assemblies. These activities help us focus on the positive actions that students are taking on campus, and help build a safe community. 
At Heritage, we encourage families to participate in their child's education. Opportunities to discuss the day, read to family members, or be read to by others all build stronger connections. Parents and other family members may also participate in some of our involvement opportunities such as PTA, English Learner Advisory Committee (ELAC), or School Site Council (SSC). We also have a monthly Food Pantry to provide healthy food options for our families. 
We use the ParentSquare app to send updates and communication, so please make sure your contact information is updated in the parent portal (mykids.ggusd.us).
On behalf of the Heritage Computer Science Academy staff, I would like to wish you a sensational school year. With your help, we can help our Eagle Scholars S.O.A.R.!
Sincerely,
Ryan Loberger
Principal